MƎTA | 2020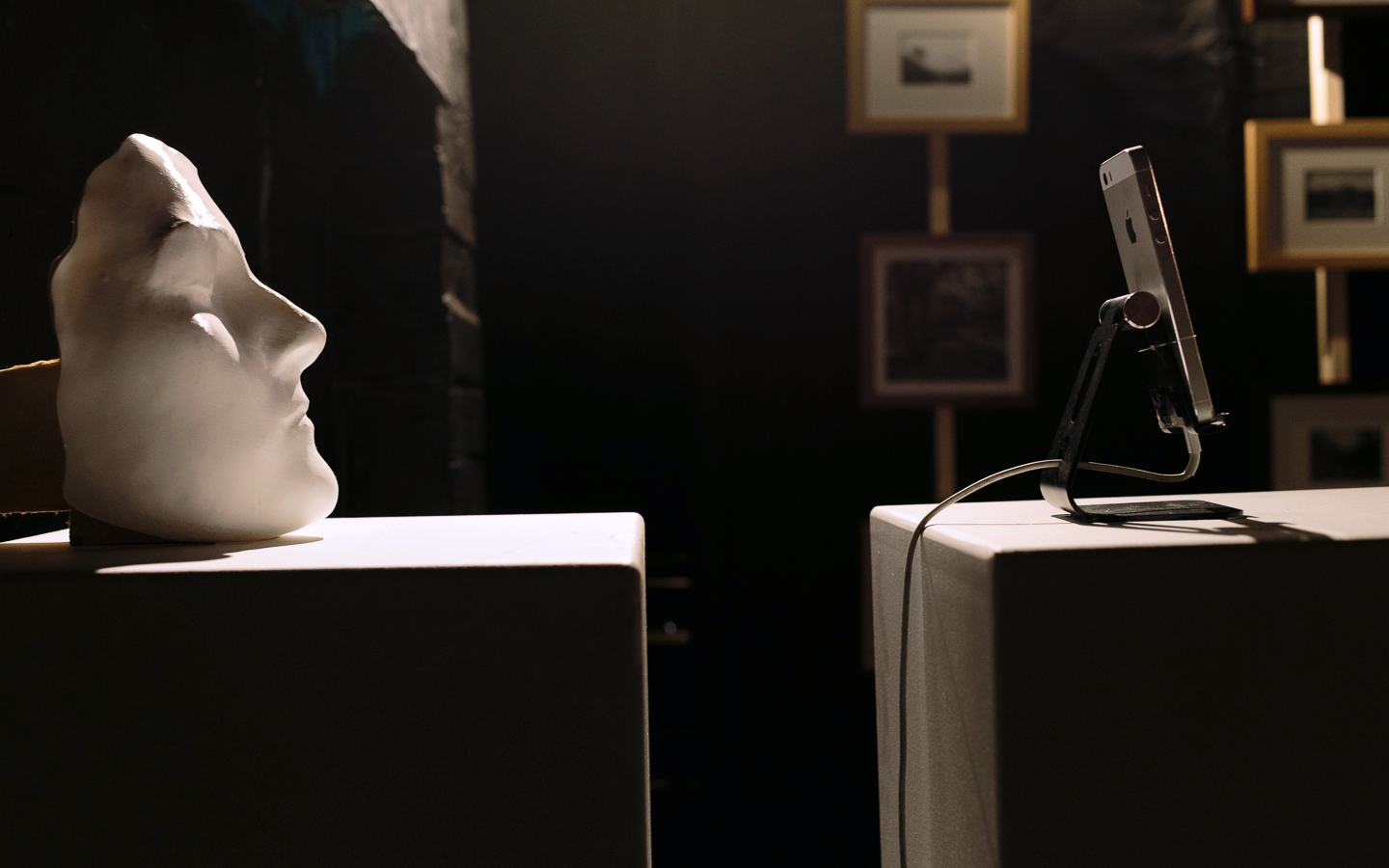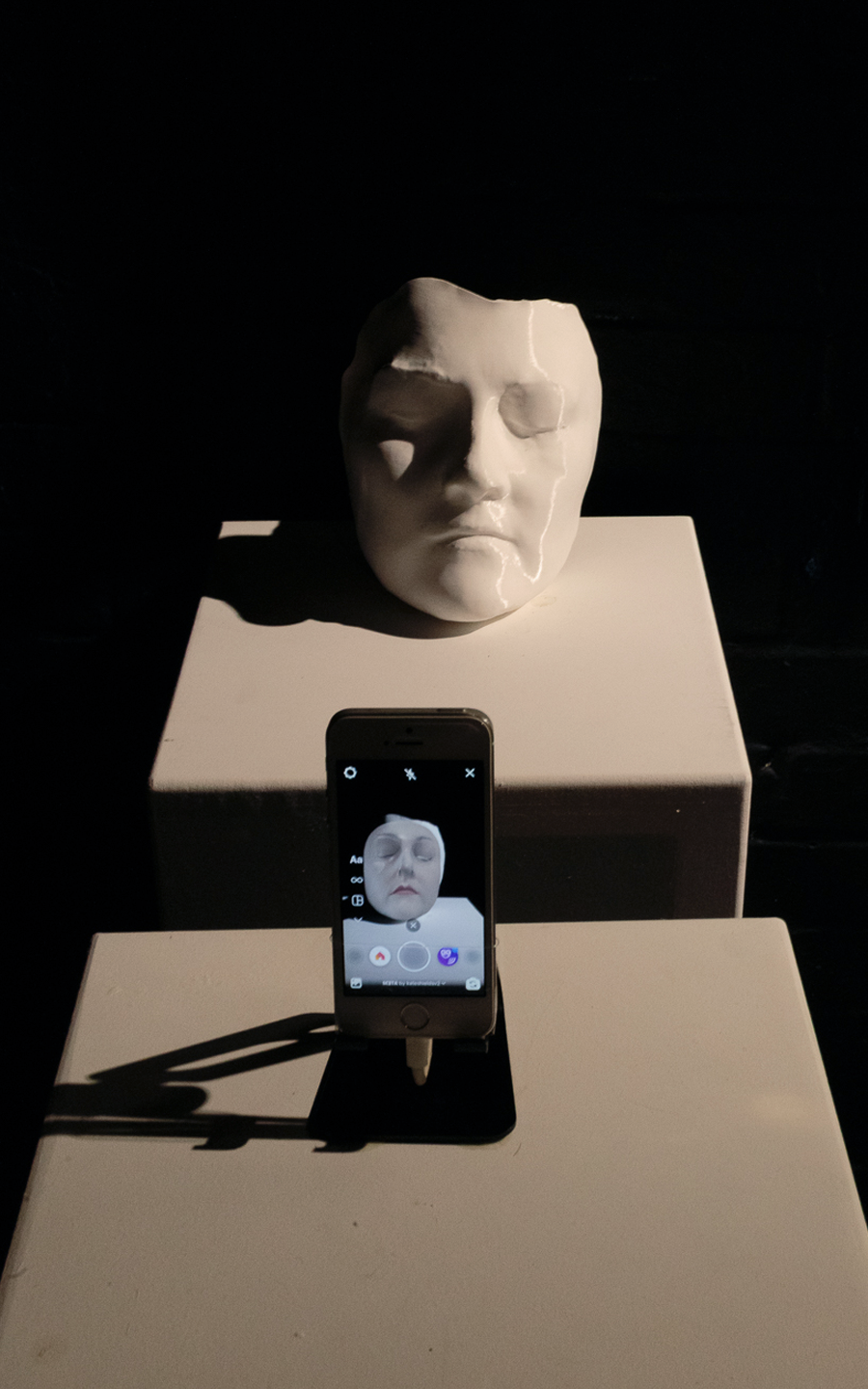 'MƎTA' features a 3D print of the artists face. A smartphone set up opposite allows the viewer to see the print through an instagram AR filter of the artists face, (which interestingly cannot be uploaded as a filter for public use).
The effect is an 'uncanny valley'- where both print and filter- whilst being created from exact data- do not form a recognisable image of the artists own appearance when combined.
Part of 'Body/Nobody' group show by NewGrounds collective. Exhibited both AFK (when possible) and online in Dec 2020.
Click here to try the filter for yourself on instagram.
exhibition photography by Josua Redfearn